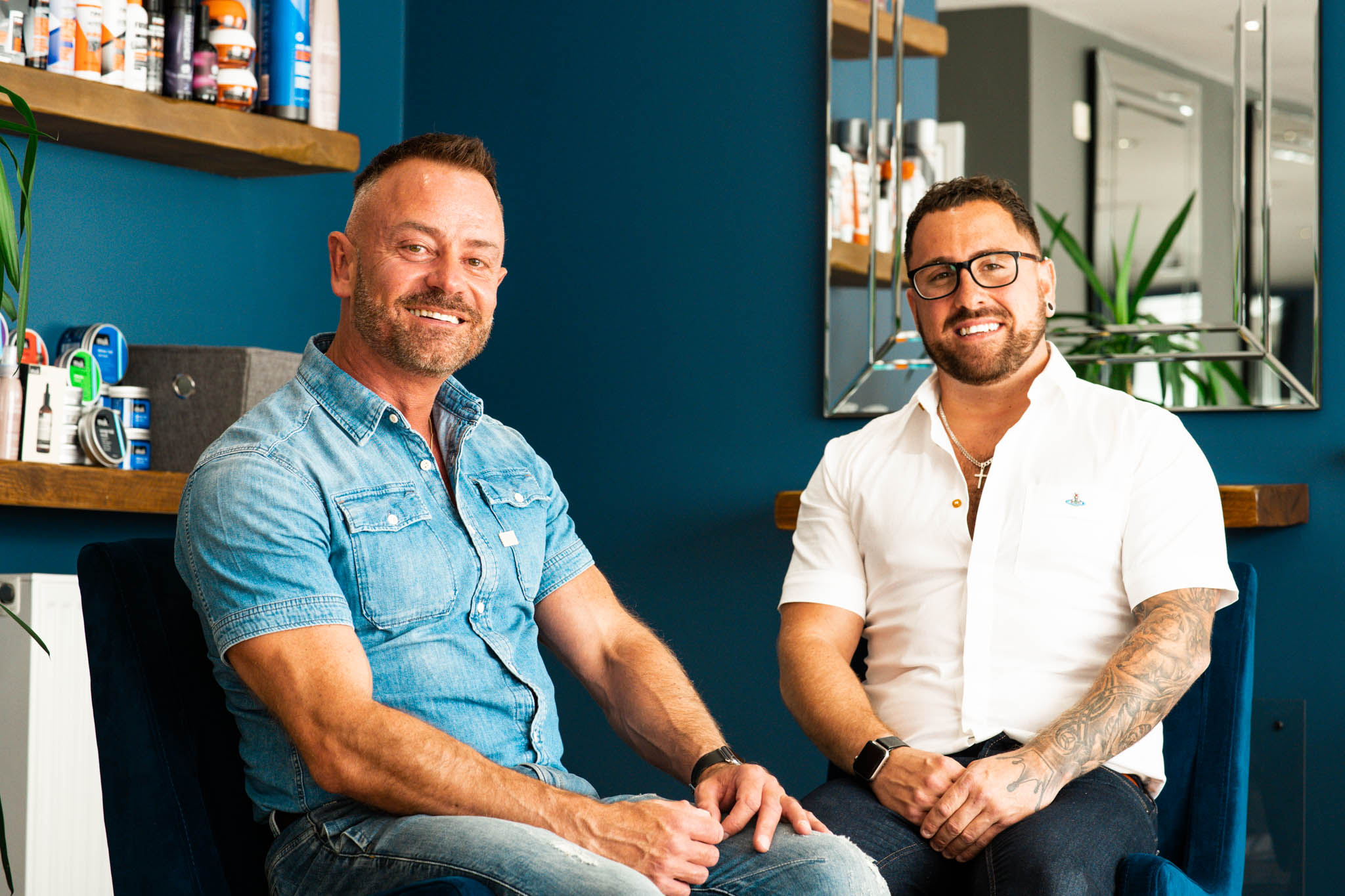 BILLY & JONATHAN
Together we opened the salon in 2016, with our combined skills we have created a brand that provides a passion for excellence, ever evolving and striving to be the best..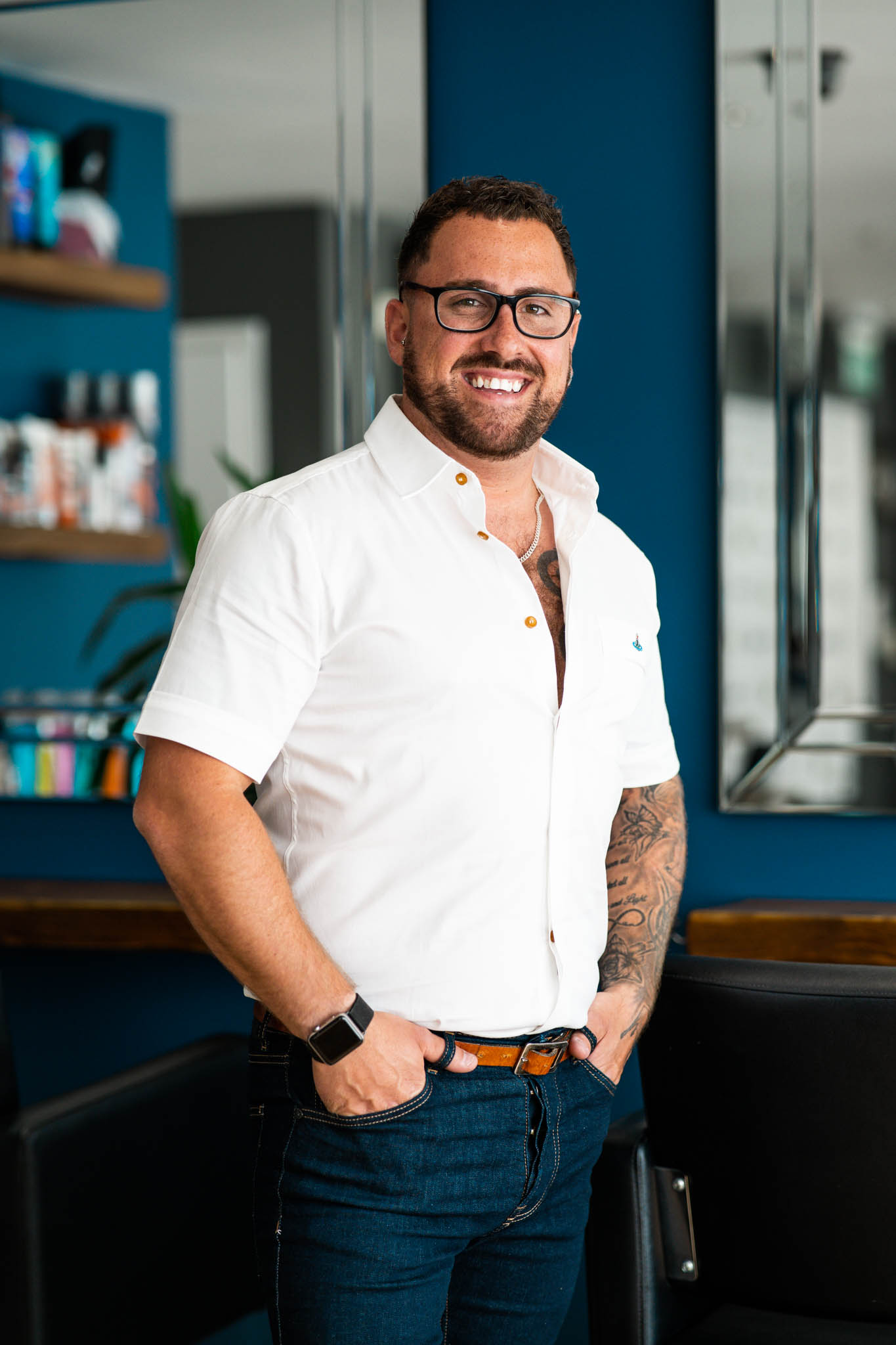 I am a creative and technically skilled Style Director with over 2 decades of experience working in high end salons. My main skills are creative cutting, session styling and advance colouring. My eye is constantly looking at current trends, fashions, techniques, and products so that I can continue developing my skills to remain leading in my field. I am as passionate about hair today as I was 20 years ago. It is not a job but a lifestyle.
I have used my passion and attention for detail to create my own dream. With Clarke&ME I have developed a relaxed and contemporary environment, with creative stylists that have a lust for hairdressing. I love that I can share my own knowledge, success, and inspiration with such a wonderful team who strive to deliver the ultimate and unique experience.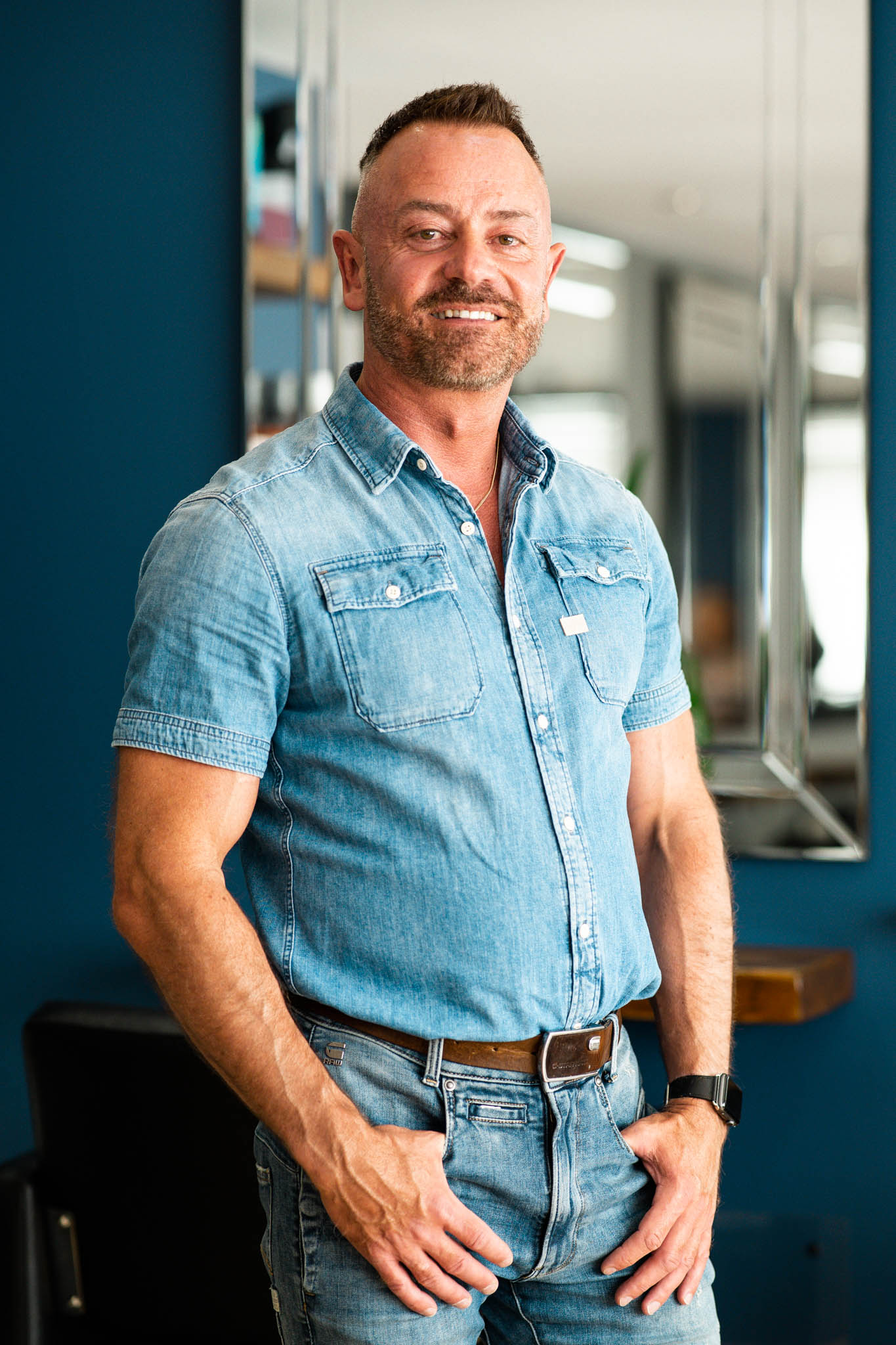 JONATHAN
I have worked within corporate business for over 2 decades and I am passionate about people and process. Having a culture at Clarke&ME that is dynamic, creative, and fair as well and supporting our amazing team with my skills provides a foundation to our success. I might not be able to cut hair but there is plenty I do behind the scenes. I am proud to contribute to the on-going success of Clarke&ME.
Having run my own beauty business I am extremely passionate about delivering the highest quality in customer service, a value that the whole team at Clarke&ME share. As Salon Manager it is my aim that Clarke&ME provides the greatest service in Yorkshire… if not the whole UK! I am not only lucky but incredibly happy to work alongside such a skilled and enthusiastic team.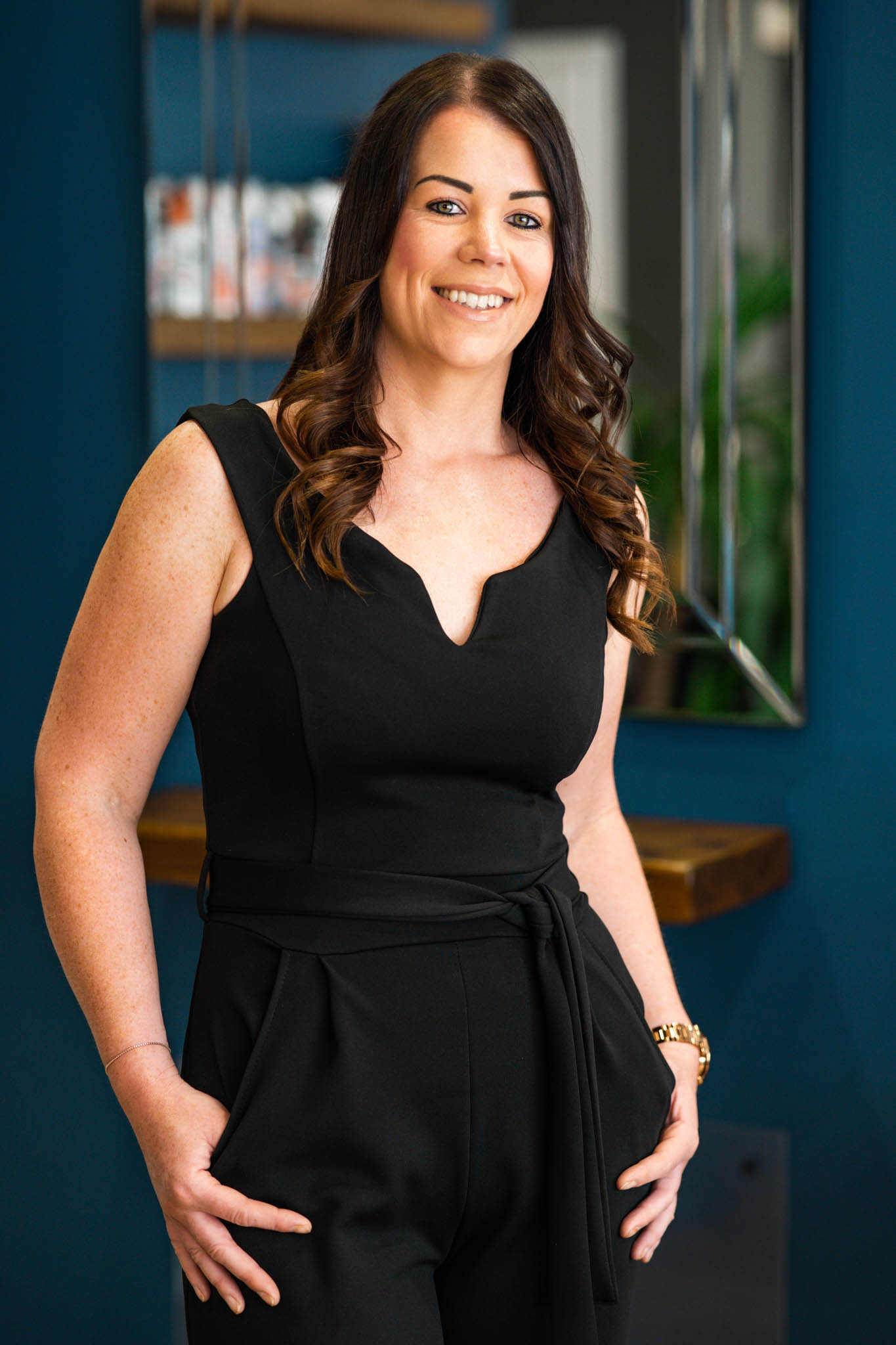 I have been in the hairdressing industry over 2 decades and I have worked with Clarke&ME since the salon opened. I still enjoy all aspects of hairdressing especially cutting. I always try to stay up to date with the latest fashions and trends. I enjoy learning new techniques and finding new ways to improve my creative skills. I take great pleasure in making clients feel good and giving them a great hair experience.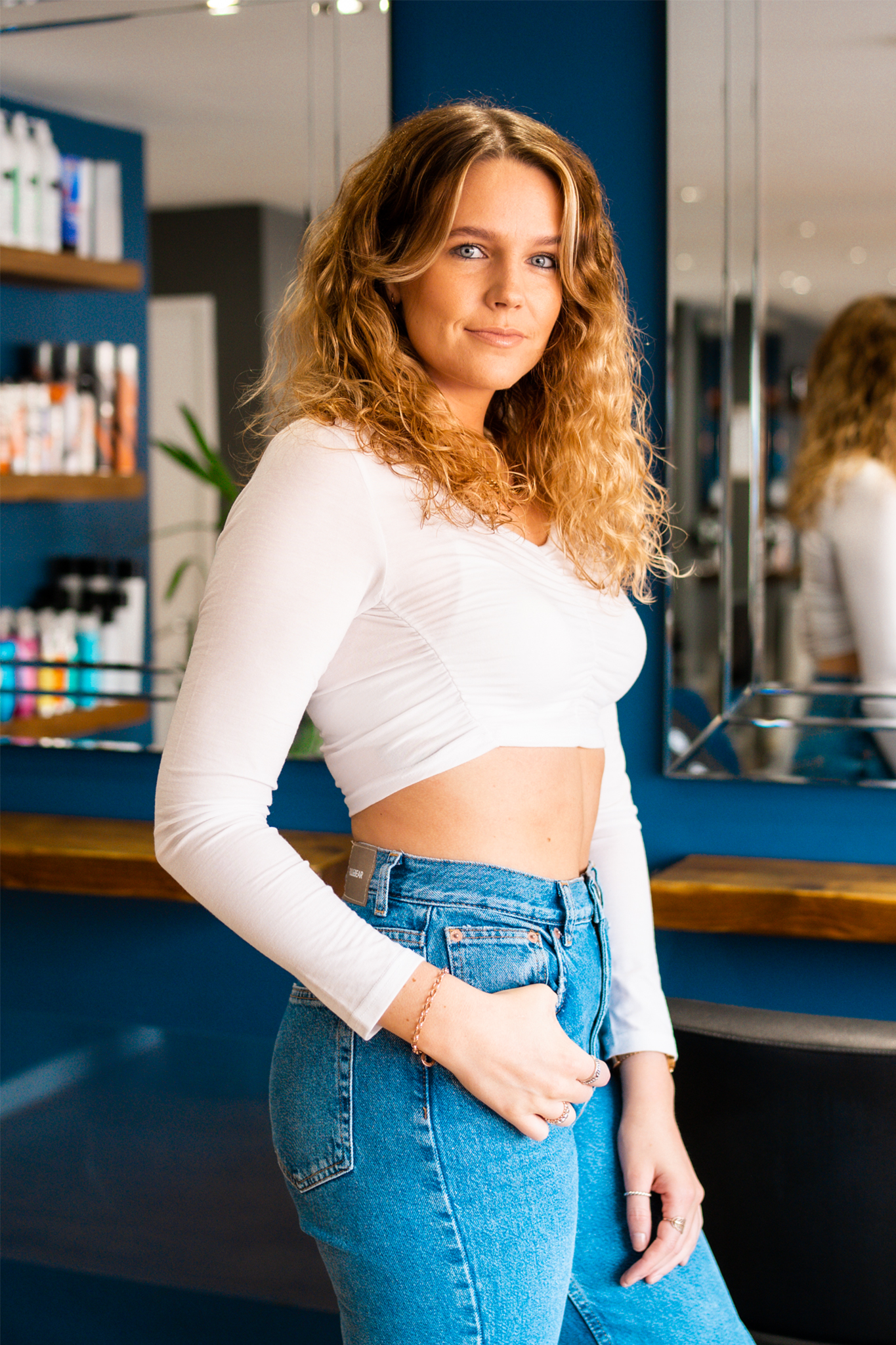 KATIE
I have always had a strong passion for men's hairdressing/barbering industry ever since I started my hairdressing apprenticeship at 16 years old and I affirm that my passion is ever growing! I am always eager to learn new techniques, stay up to date with the latest styles and trends but most of all give my clients that wow factor. At the end of their service when I show them the finished result and I see how happy and buzzing they are, it is that energy that passes onto me which makes me want to learn and always better myself.
I love working at Clarke&ME, they gave me the opportunity to reach out more specifically into the barbering industry, which I am so grateful for. I have a thriving client base, male and female. Who I would like to thank you for their continued support and custom.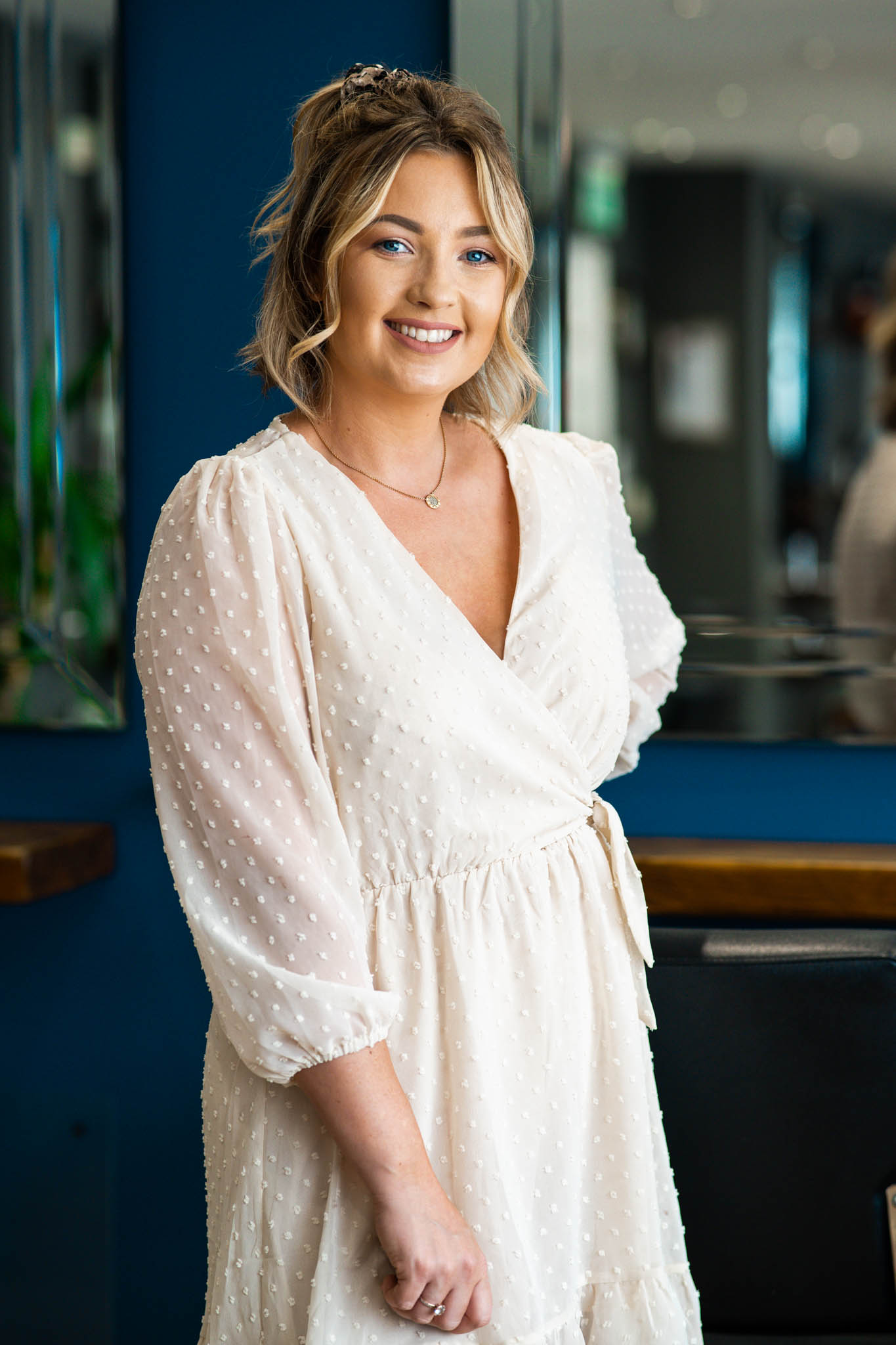 I have been hairdressing for over a decade now and it is still more than a job, it is a passion of mine that still thrives today and for many more years to come I am sure. I love to keep relevant to the latest fashions and trends. I am especially enthusiastic about colouring. I love freehand techniques that really let your creativity soar and being able to give my clients the absolute best experience possible.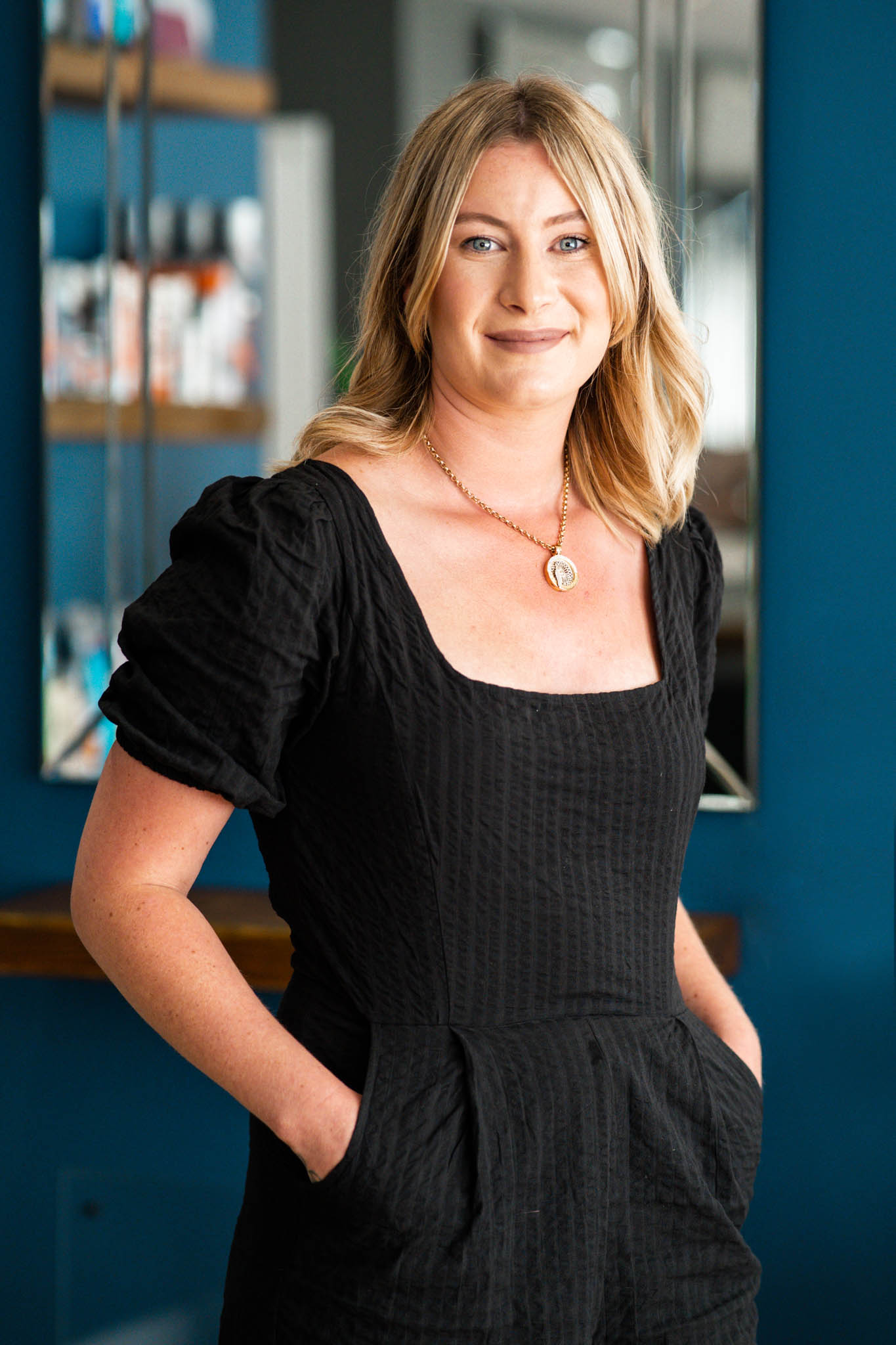 I am an experienced stylist with well over a decades experience in the industry. I absolutely love my job and love making people feel great walking out the salon door! My specialist techniques are freehand colouring, natural blondes and balayage styles and I always look forward to learning new skills as well.
Returning to work after maternity has given me the opportunity to make my clients look and feel amazing. Returning to Clarke&ME after becoming a mother, has been like returning home back to my work family.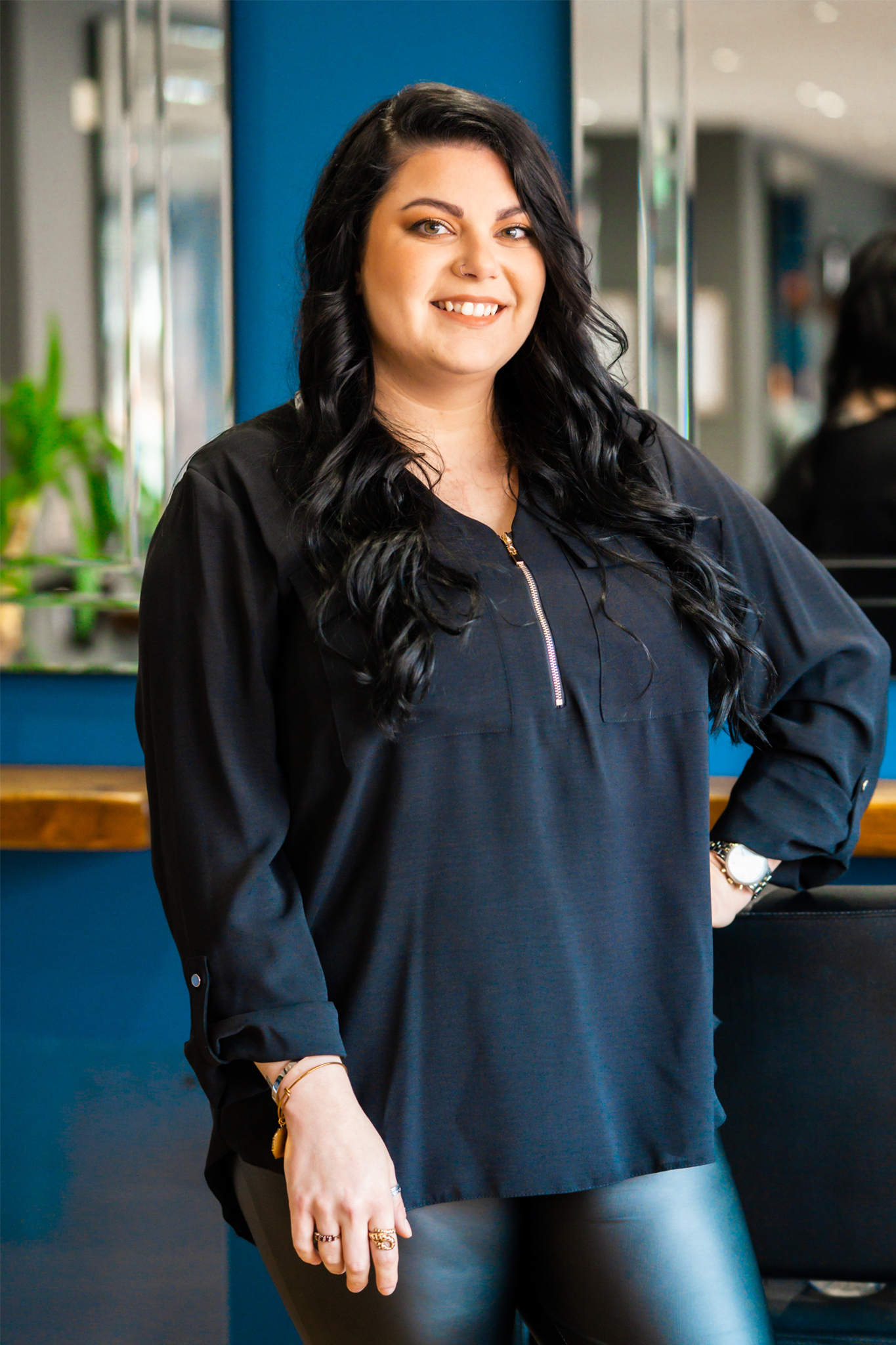 CAITLIN
I am originally from the USA, where I trained and qualified in my home state of Florida. I recently moved to the Selby area and am excited to find a new salon home in the UK! I love doing classic shapes and styles, but I adore the challenge of a total transformation or something a bit quirky and out of the box. I am passionate about education, and love learning new techniques and ways to improve my craft. I can't promise you'll always understand my accent, but I will always do my best to understand your hair needs and deliver a great experience. The trust and confidence my guests give me mean the absolute world, and I strive to exceed expectations whenever possible.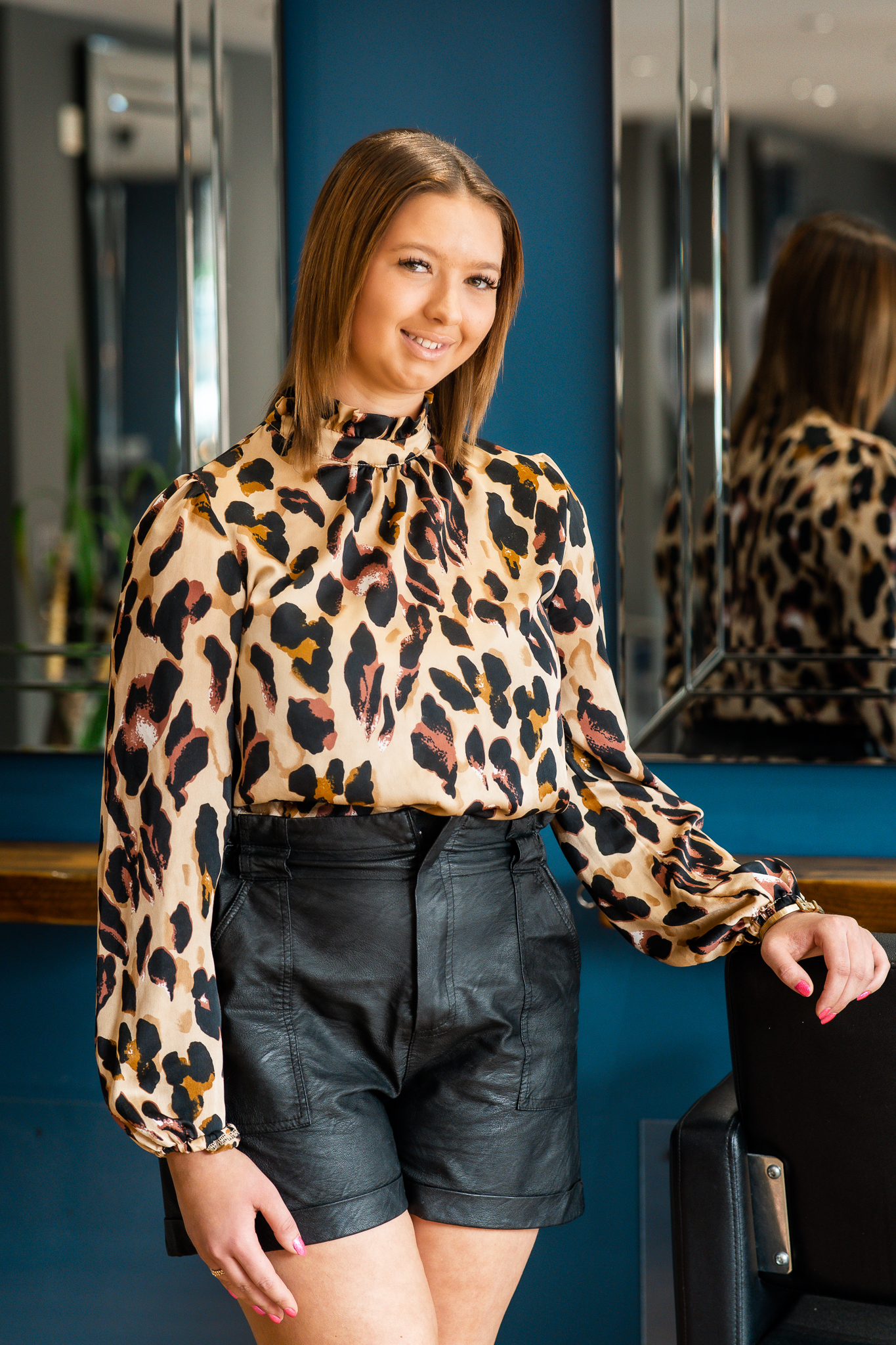 CARRIE 
I have been working at Clarke&ME as a trainee hairdresser and have recently qualified and passed my NVQ L2 . I will now continue my education doing an advanced level 3 qualification. This is so that I can continue to learn and be the best version of myself possible. My aim is to give my clients an excellent and unforgettable experience, by progressing each day, learning different techniques and keeping up with the latest trends.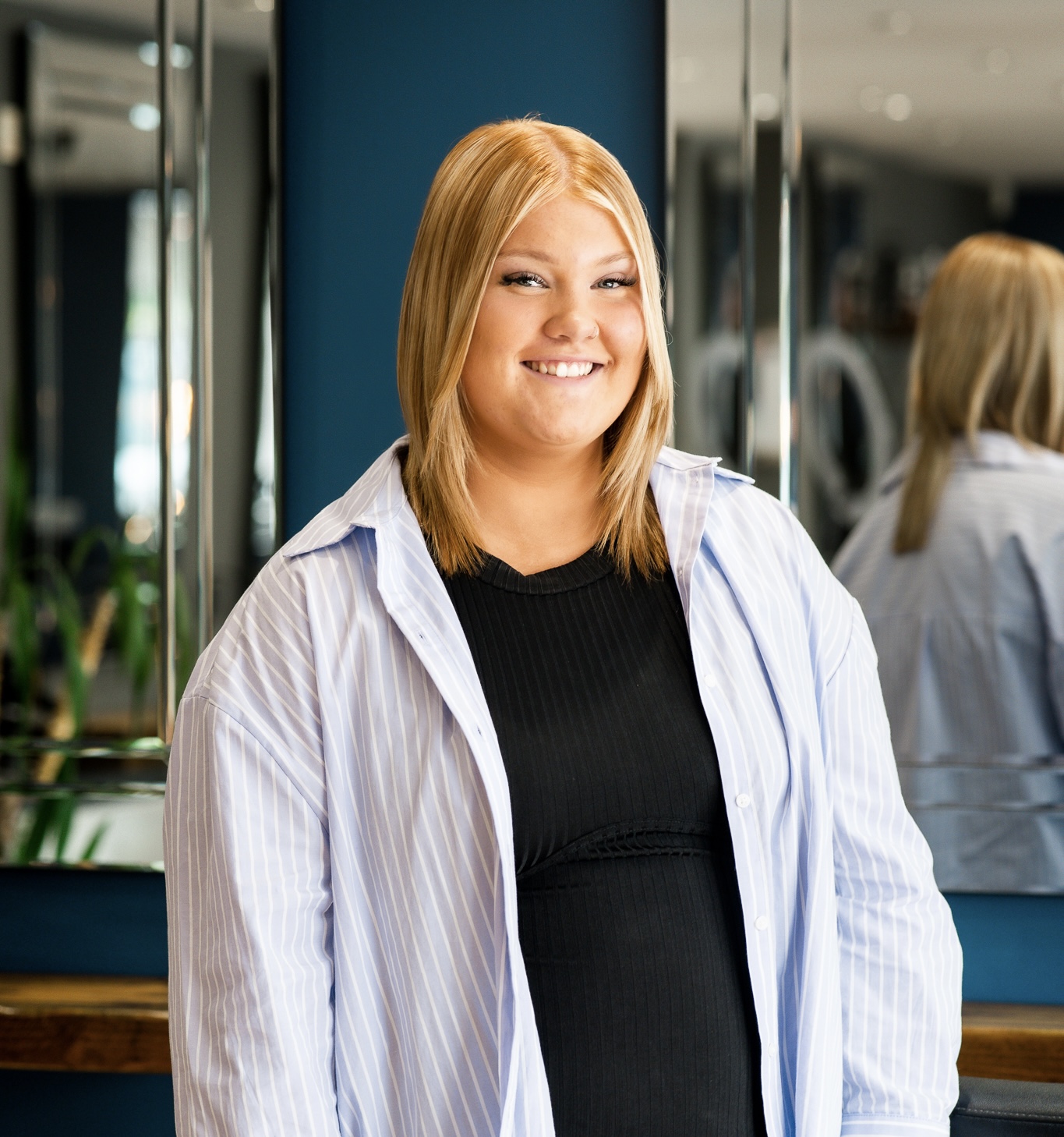 CAITLIN-MAE
Hairdressing has always been something that I have been passionate about so it made sense that I chose to pursue career within the industry. Having the opportunity to work as an apprentice at Clarke&ME, has given me the opportunity to learn and work among amazing and talented stylists. Through their knowledge and the Clarke&ME own training Academy, I hope to develop my own creative skills and abilities during my own journey.